Yeastar IP-PBX Basic Package
Yeastar's Hybrid IP-PBX Basic Package can do everything the old traditional business PBX can do, plus more!
Features:
10 Extensions and 2 Trunklines
Performs the switching and connecting of VoIP as well as landline calls
Runs on LAN and shares connection with a computer
Minimizes costs and clutter
Can use computers, android and iOS mobile phones as a soft-phone
Only needs a computer, microphone headset, and a landline on an IP PBX phone system
Package Inclusions:
Yeastar S20 IP-PBX (Main IP-PBX Unit)
H2P Deskphone (Employee's IP Telephone)
Linkus Cloud Service (Employee's IP Soft-Phone)
Description
Learn more about the features of each unit in Yeastar's IP-PBX Basic Package:
Yeastar S20 IP-PBX (Main IP-PBX Unit)
Easy to use, reliable, and feature-rich, the Yeastar S20 IP-PBX is designed to help businesses become more efficient while saving on costs. With modular design, it allows you to connect to traditional lines, VoIP lines, and even cellular networks. It also comes with free software upgrades as your business grows.
Key Features & Benefits
Linkus UC Clients for Desktop and Mobile
Works with SIP/IAX2, PSTN lines, ISDN BRI, E1/T1/PRI, and GSM/3G/4G
Built-in call recording capability
Apps (add-ons) include Linkus Server, Auto Provision, LDAP, Conference Panel, VPN Server, Billing App, Hotel App, and more
Control and manage customer premises PBX with Remote Management
Can be integrated with call center, PMS, and CRM
Can connect multiple sites and remote users instantly
No hidden charges and extra licensing fees
Low power consumption (1.8-59.1 watt)
Robust system with advanced failover, security, monitoring and reporting capabilities
With an internal firewall and support for TLS and SRTP encryption
General Specifications
Yeastar S20 is a simple, yet powerful stand-alone PBX system with unrivaled range of features for businesses with less than 20 users.
Up to 10 Extensions
Up to 10 Concurrent Calls
Up to 4 Landline Trunkline Ports
Up to 1 Mobile Trunkline Port
Up to 20 VoIP Trunks
Includes Trunkline Gateway
Yealink T30P (Employee's IP Telephone)
A classic IP phone for small business users, Yealink T30P is ideal for daily desktop voice communications. It has a large LCD for more visual information at a glance, equipped with superior HD audio and 5-way local conferencing. It also offers support for single VoIP account as well as for the Yealink wireless headset. It can be integrated with the Yealink Device Management platform, and has an adjustable multi-angle stand support to enhance user's efficiency and collaboration.
Key Features & Benefits
With powerful chip for more upgraded functions
Yealink HD Voice
Smart Noise Filtering Technology
3" 132×64-pixel graphical LCD
1 Line, two-port 10/100M Ethernet Switch
Opus codec support
Local 5-way conferencing, one SIP account
Supports EHS Wireless Headset
Can be integrated with Yealink Device Management Platform
Supports YDMP/YMCS
Equipped with stand with 2 adjustable angles
Modern, ergonomic design, and wall mountable
Linkus Cloud Service (Employee's IP Soft-Phone)
Linkus Cloud Service is a value-added service designed to minimize Linkus-related server and network configurations for Yeastar on-premise PBX users. It avoids the necessity of port forwarding when using Linkus outside of the company which prevents network security from being compromised. Users can also use its collaboration features like instant messaging and file sharing through their desktop or mobile device.
Key Features & Benefits
1 Year Subscription
Automated Linkus server setup
Instant Linkus remote connection
Instant messaging and file sharing on Linkus
Eliminated port forwarding and NAT issues
Professional Services
We also offer professional services so you can immediately use your devices without having to worry about installation and configuration of your units.
Scope of Work
Installation of Appliance
Creation and assignment of extensions/group
Installation of and configuration of trunkline/s
Installation and setup of IP-phone/s
Configuration of Inbound and Outbound routes
Installation and configuration of Linkus
Basic User Training
Turnover & Documentation
Technical Specifications
Yeastar S20 IP-PBX


| | |
| --- | --- |
| Users | 20 |
| Max Concurrent Calls | 10 |
| Max FXS Ports | 4 |
| Max FXO/BRI Ports | 4 |
| Max GSM/3G/4G Ports | 1 |
| Max 4G Port (Data) | 1 |
| Max E1/T1/J1 Ports | – |
| VolP Trunks | 20 |
| Protocol | SIP (RFC3261), IAX2 |
| Transport Protocol | UDP, TCP, TLS, SRTP |
| Codec | "G711 (alaw/ulaw), G722, G726, G729A, GSM, Speex, ADPCM, |
| DTMF | In-band, RFC4733, RFC2833, SIP INFO |
| Ethernet Interfaces | 2 x 10/100 Mbps |
| IP Services | Static IP, DHCP, VPN, Firewall, VLAN, DDNS, PPPoE, QoS, Static NAT, STUN |
| Voicemail | 5000 min (expandable) |
| Company Contacts | – |
| Firewall | Yes |
| T.38 Fax | Yes |
| Hot Standby | Yes |
| App Center | Linkus, Auto Provisioning, LDAP Server, Conference Panel, VPN Server, Billing App*, Hotel App*, MIKO CTI App, char utile h+ Integration, Zoho Integration, QueueMetrics Integration (the V4 hardware doesn't support Zoho Integration App, QueueMetrics Integration APP, and MIKO CTI App; Features with the star mark need extra license) |
| External Storage | TF Card |
| Power | DC 12V 1A |
| Size (L X W X H) (cm) | 16 X 16 X 3 |
| Weight | 0.3 kg |
| Environment | Operation Range: 0° C to 40° C, 32° F to 104° F; Storage Range: -20° C to 65° C, -4° F to 149° F; Humidity: 10-90% non-condensing |
| Mounting | Desktop & Wall-mount |


Yealink T30P


| | |
| --- | --- |
| LCD | 2.3″ Graphical LCD |
| Resolution | 132 x 64 |
| LCD Backlight | X |
| Line | 1 |
| Line Key | 0 |
| Memory Key | 0 |
| PoE | (T30P) |
| GigE | x |
| Wireless Headset Adapter | EHS35 |
| N-Way Audio Conferencing | 5 |
| Wide-band Codecs | G.722, Opus |
| Narrow-band Codecs | G.711 (A/). G.729AB, G.726, iLBC. G.723.1 |
| Foot Stand | 2 Adjustable Angles |
| Wall Mounting | ✓ |
| Security Slot | ✓ |
| External Yealink AC Adapter (optional) | AC 100-240V Input and DC 5V/600mA Output |
Downloadables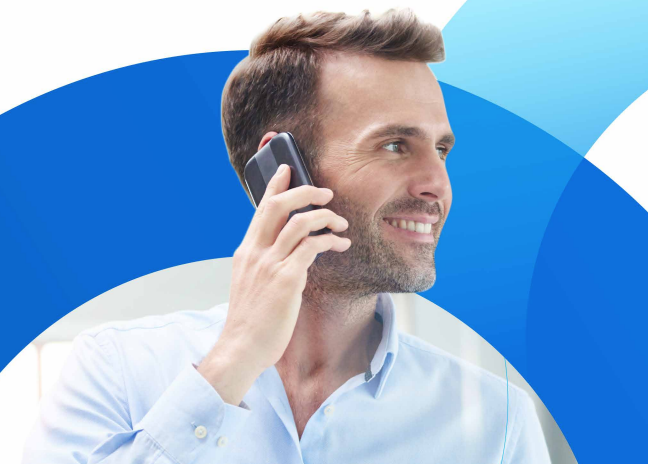 Yeastar Business Phone System Buyer's Guide
Choosing a right phone system for your business is a huge undertaking, especially for small business…
Download