Walkthrough Metal Detectors
Maintain security in areas with high density of people. Deter possible attacks or criminal acts, and prevent weapons and other contraband from entering your premises with these walk through metal detectors.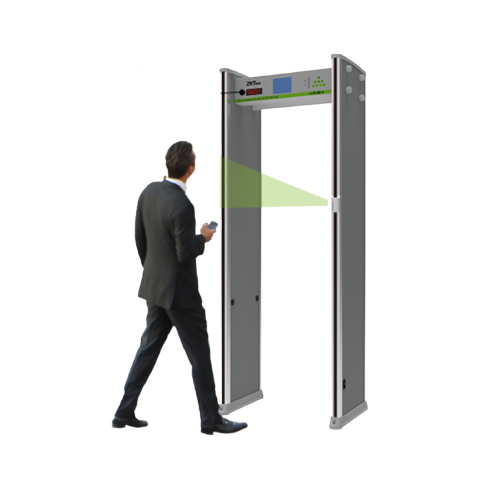 Prevent Unauthorized Entry of Dangerous Weapons
This system can detect sharp objects and firearms, making it essential for maintaining security in high density locations such as airports, football stadiums, government offices, and larger companies.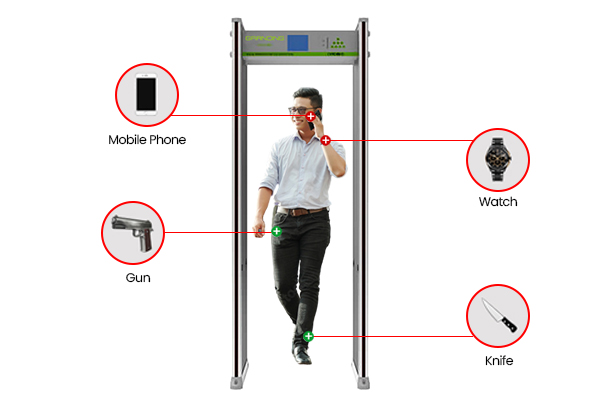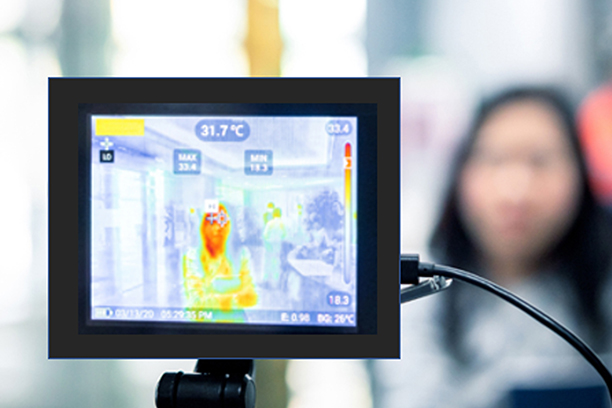 COVID-19 has made fever detection a necessary security measure. Our walkthrough metal detectors can detect elevated body temperatures, making them ideal for use in schools, hospitals, and other public places.
Made of durable, fireproof material which are certified harmless to the human body. Equipped with LED indicators, audible alarms, and different sensitivity levels, these walkthrough detectors are easy to assemble and use.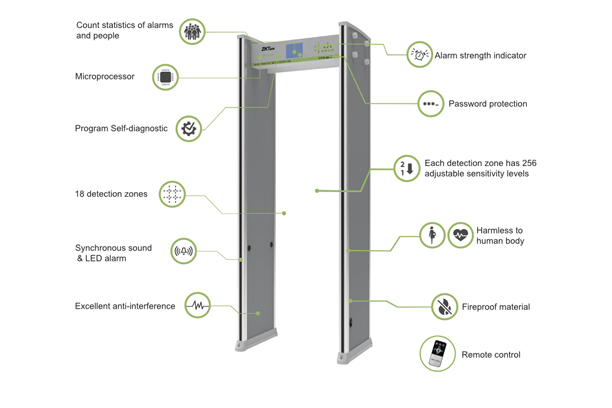 Give Your Employees or Tenants Peace of Mind
These walkthrough metal detectors are highly durable and designed specifically for high-traffic areas.