Your One-Stop Office Furniture Supplier in the Philippines
Your workspace is more than just an office – it's where you spend most of your time, and it's where brilliant ideas come to life. This is why we provide furniture that enhances your work experience and serves as a true solution for your spaces. Make your workplace look professional and achieve an outstanding level of comfort with a comprehensive range of ergonomic furniture.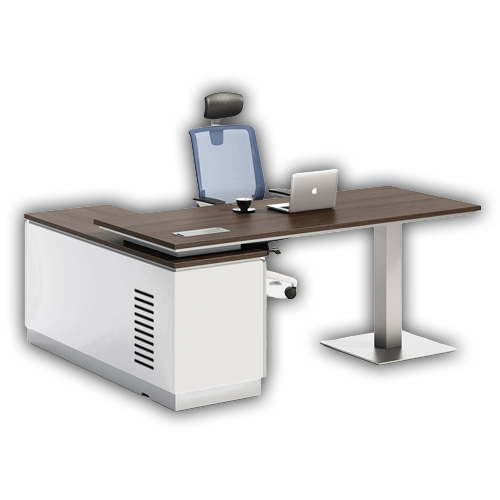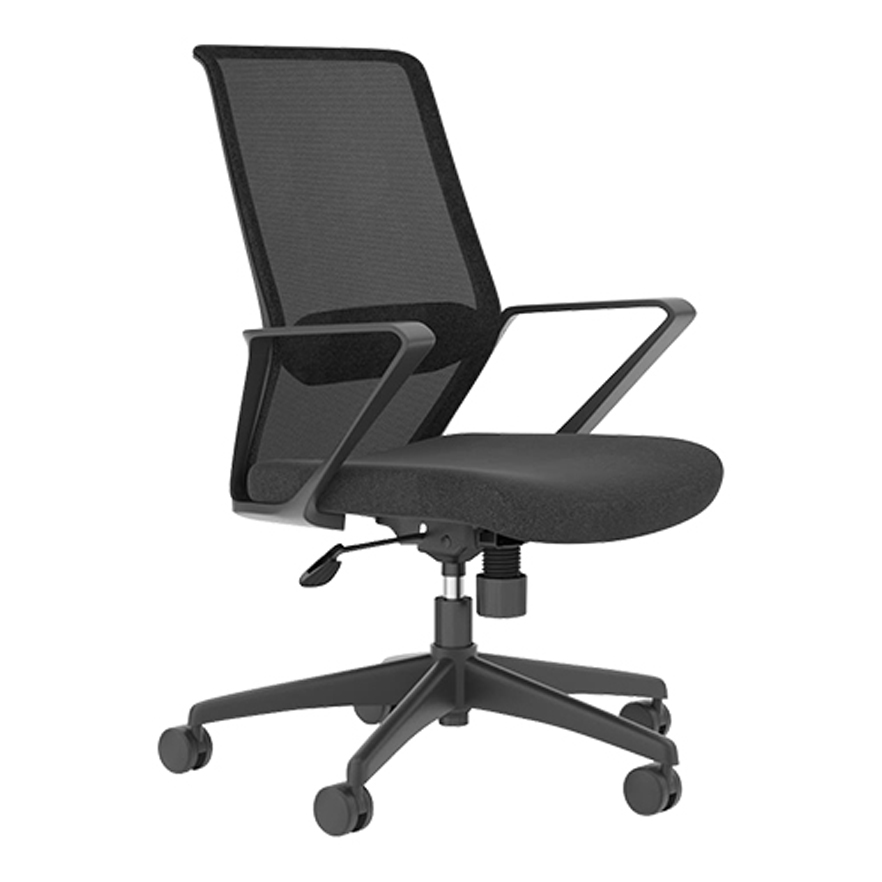 Our ergonomically designed office chairs keeps you comfortable throughout the day to remain productive. They're more than just your standard office chair with functionalities such as adjustable armrests and seat height – plus lumbar support to enhance your posture and reduce spine stress. Choose from various styles, colors, and materials including breathable mesh, leather, and alloy base support depending on your lifestyle and preference.
Office Tables, Desks & Conference Tables
A cluttered and uncomfortable workspace can lead to a stressed-out and unproductive employee. Our office tables, desks, and conference tables optimize your workspace and help you stay organized. Choose among different shapes and sizes available, including L-shaped, rectangular, and round tables – and utilize their additional features such as height adjustment, cable management, and storage.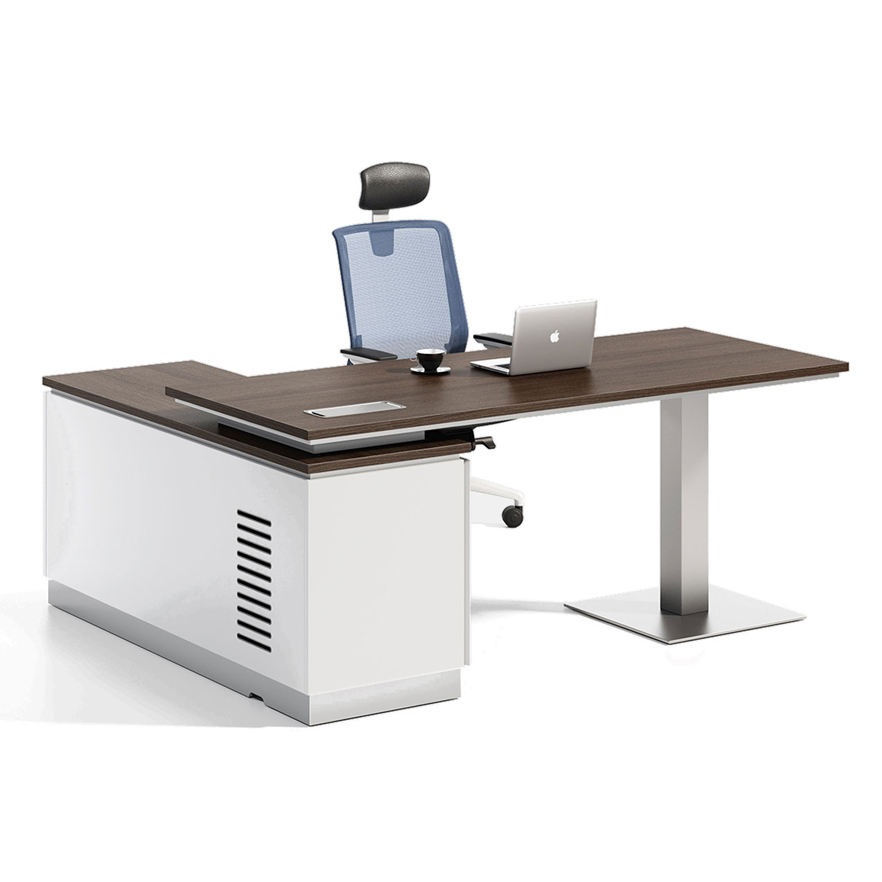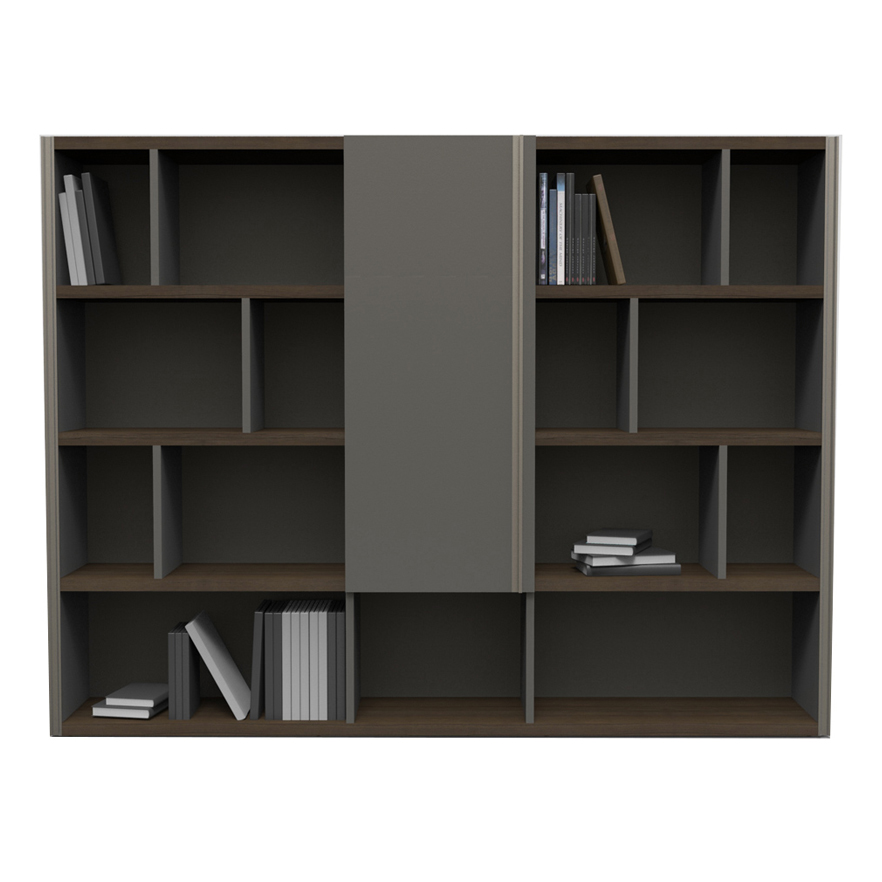 Not having enough storage can lead to a cluttered and disorganized work area. Increase efficiency by investing in heavy-duty shelves and cabinets to store your confidential files, and organize your supplies. Aside from better use of space and making your office look more professional, our cabinets with locking mechanisms provide personal storage for employees while keeping their important documents within arms reach.
Make your workspace feel like home. Correct your posture while working or studying, and utilize your space better with our available furniture accessories. Improve your comfort and productivity while sprucing up your space with additional functionalities.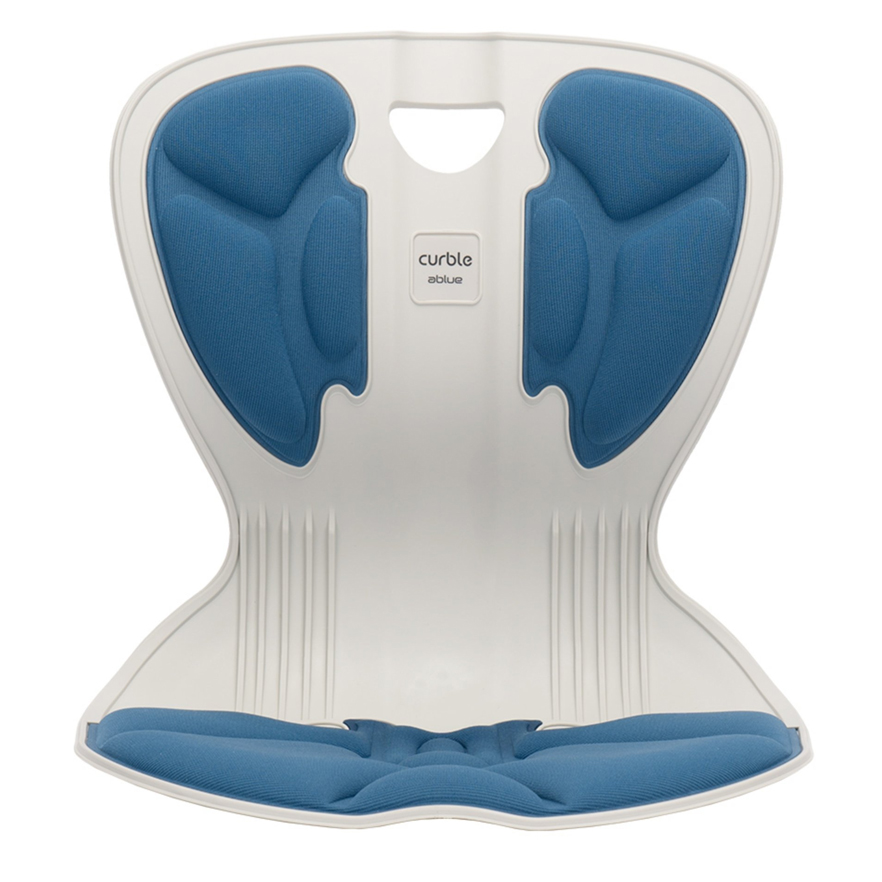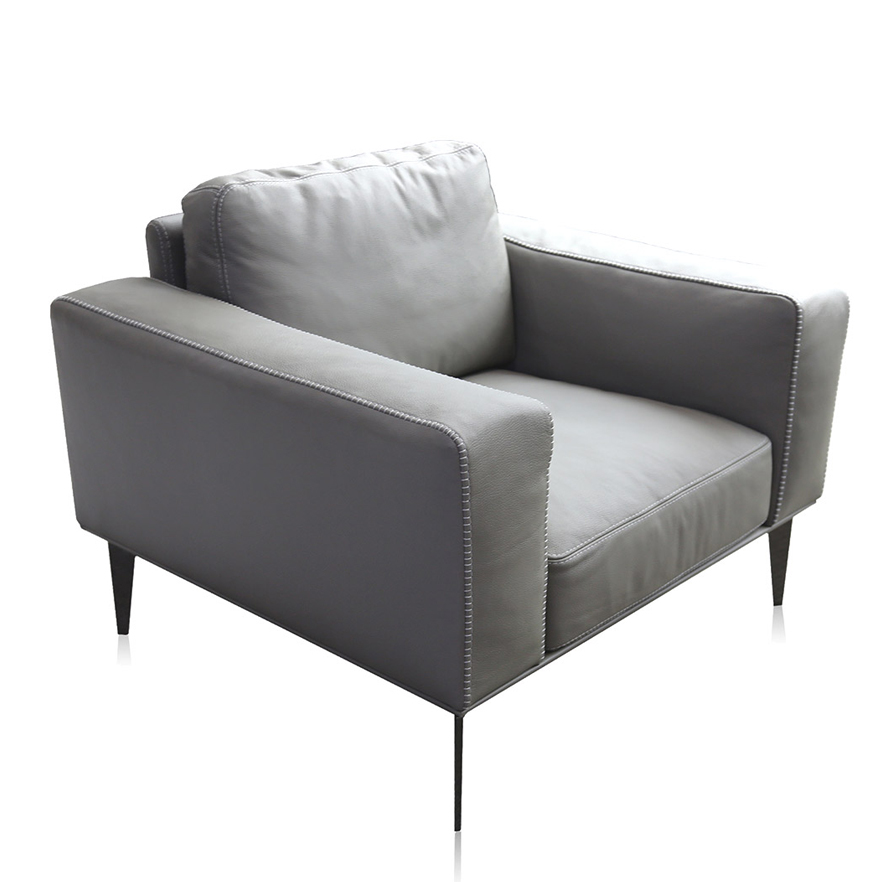 Welcome guests in your lobby, provide a relaxing atmosphere in your lounge area, or get a quick rest in your executive office with our sofas. We can help you create a feeling of home by decorating your workplace with high-quality fabric cushions or plush leather couches. Provide plenty of comfort without sacrificing the aesthetics of your office space with our various designs.
A must-have for any office or learning space, providing employees with the tools to learn and develop their skills in a comfortable, organized environment. Our Kano training furniture allows you to create an efficient and productive workspace for your team, whether for casual meetings or intensive seminars.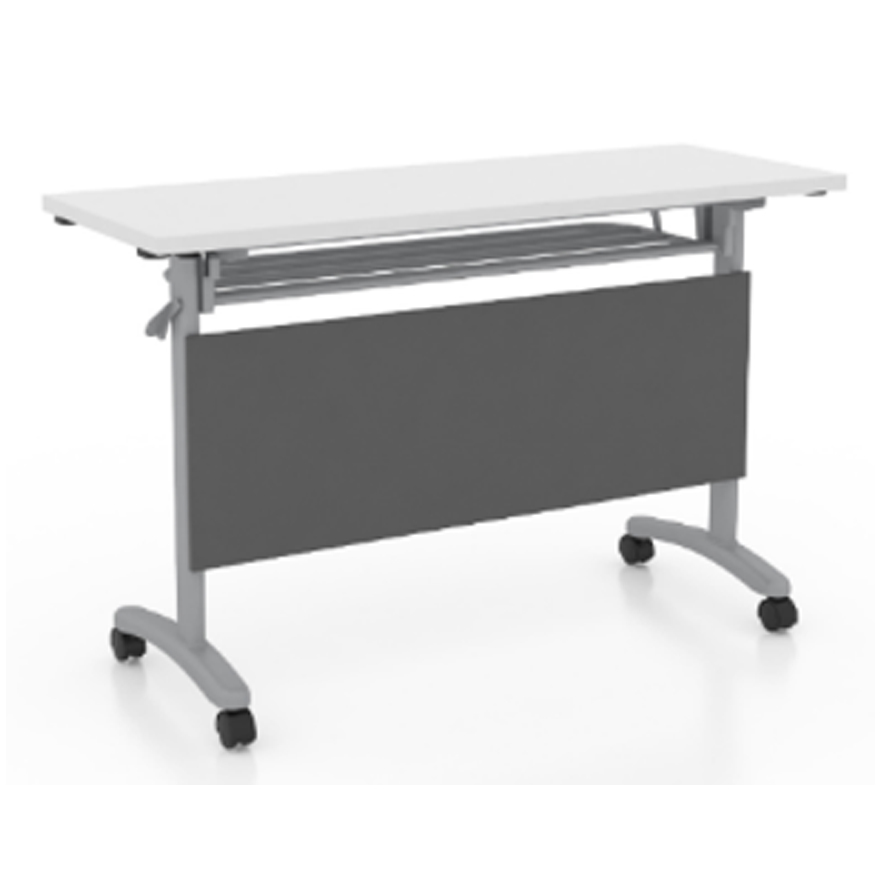 Frequently Asked Questions
What is the difference between an ergonomic chair and a normal chair?
The main difference you'll notice between a regular chair and an ergonomic one is the amount of padding - ergonomic chairs have more substantial seat and backrest cushions, as well as lumbar support and moveable armrests. It allows for comfortable long-term sitting without pain or discomfort, even if you're working a full day.
What is modular office furniture?
Modular office furniture is practical because it can be customized and reconfigured according to your needs. Aside from being space-saving, it can be used differently; modular pieces can give your office a new look by rearranging them. Due to its flexibility and multifunctionality, a modular furniture is an excellent option for modern offices.
What are the different types of office layouts?
Most people used to picture traditional office layouts as places with only cubicles. Many office layouts today support different work styles and company needs.
Our office furniture can be styled based on your preferred office layout such as:
Cellular office layout

Traditional office layout

Cubicle office layout

Open-plan office layout

Low partition office layout

Team-oriented office layout

Hybrid/Combination office layout

Glass partitions
How much does your office furniture cost?
Our office furniture cost depends on the kind of furniture you want and the quantity you need. We offer a wide range of furniture, from desks and chairs to storage solutions. We also have a variety of finishes and styles to choose from.
If you need help finding the right furniture for your office, please don't hesitate to contact us. Our friendly and experienced staff would be happy to assist you.
Do You Have Stocks Available On Hand?
Yes, we do have stocks available on hand for particular items. However, for bulk orders, we will need to order them in advance, depending on the required volume. Don't hesitate to contact us if you are interested in placing an order or would like to inquire about product availability.
Yes, we have a showroom in our Kamias branch at No. 47 Kamias Road, Barangay Pinyahan, Quezon City, Philippines, where you can view our products and speak with our staff about your requirements. To set up an appointment or for directions, please get in touch with us directly. We also welcome walk-ins at our showroom, so feel free to stop by any time.
Do you offer shipping and assembly?
Yes, we offer shipping and assembly. We can ship the product directly to your address, and our professional installers will set it up for you. Additional fees may apply; please get in touch with us for more information.
Do you offer customization?
Yes, we only offer customization for our modular furniture – you can choose your preferred colors and add-ons. However, we cannot accommodate requests for creating specific designs. If you are interested in customizing your modular furniture setup, please contact our team today to discuss your requirements.
Do you offer Interior Design Services?
Not yet. However, we can provide you with recommendations and advice on how to decorate your workplace using our products. Please feel free to contact us today for more information.
How do you create a good office space?
There are different ways to encourage office productivity and make office space effective. It depends on the kind of business you have and your company's goals. However, there are a few tips that are essential for every office.
First of all, you need to make sure that the office is comfortable. The office should also be well-lit and ventilated. Using ergonomic furniture will also help to create a suitable office space.
Second, the office layout should facilitate collaboration and communication.
Third, you should ensure that all supplies are available in the office.
Lastly, create an environment that is conducive to success.
How should I decorate my office space?
Your office should be a reflection of your company's values and culture. It should also be where you and your employees feel comfortable and productive. Ensure that the furniture you're buying matches your office's style. You should purchase sleek and stylish furniture if you have a modern office. For a traditional office, opt for classic and timeless pieces.
Consider your office's color scheme when decorating. Stick to a few colors that complement each other and create a cohesive look.
How do I choose the right office furniture for my space?
When choosing office furniture, you need to consider a few factors. First, you need to consider the type of business you have and the kind of environment you want to create. Do you want a traditional office or a more modern one?
Secondly, you need to think about the size of your space. Make sure that the furniture you choose fits comfortably in the room - ensure that there is enough area to move around, as well as enough space for storage.
Lastly, you need to think about the budget you have for furniture. It's important to find pieces that are stylish, durable, and affordable.