Unify Communications with Hybrid IP-PBX & PABX Telephone Systems
Businesses that are expanding or have multiple locations need business-class telecommunications to collaborate effectively, regardless of the distance. PABX keeps people connected, even across a complex network setup.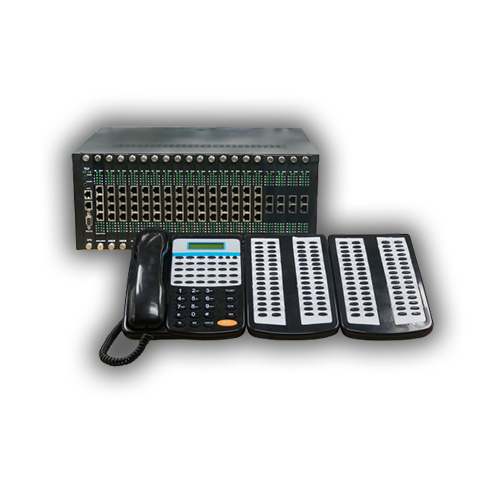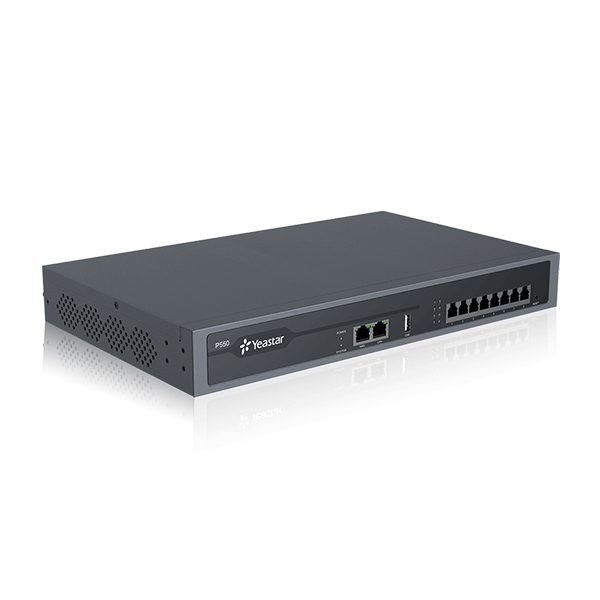 A Hybrid PBX system is a business telephone system that combines legacy PBX technology with Voice over IP (VoIP). Businesses can take advantage of VoIP, which is cheaper than traditional phone lines while keeping their existing PBX investments. Hybrid PBX's key features include voice conferencing, smartphone integration, CRM integration, and remote management tools.
Alcatel-Lucent has a variety of deskphone and headset options that are manufactured to provide clear audio and comfort for extended periods of use. Choose from the various styles and devices available.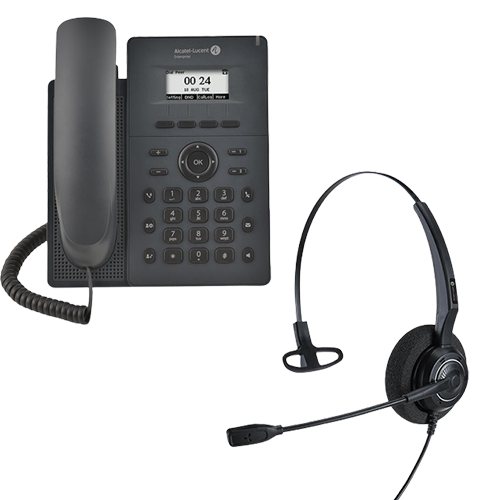 Frequently Asked Questions
What is the Difference Between PBX and IP-PBX
PBX systems have been the traditional way of handling internal phone calls within a company. PBX systems use analog switchboards similar to the public switched telephone network (PSTN). IP-PBX systems work similarly but use digital networking protocols (IP) instead of traditional phone lines. These newer systems are often referred to as IP-PBXs.
A hybrid PBX system is ideal for organizations with multiple branches and those who rely on remote workers or need to collaborate with clients or other external stakeholders. With IP-PBX, businesses can stay connected and productive at all times, facilitating fast and effective communication across their organization.
PABX is a valuable business solution for companies that need extensive telecommunication capabilities, such as many lines for in-house and outside calls. Companies can use this system to access one central number from multiple extensions, which can help reduce costs by eliminating the need for various landlines linked to the public network. Additionally, PABX systems offer enhanced security features, including caller ID and call-blocking capabilities, which make them an ideal choice for businesses that need reliable communication with minimal disruptions.
How Much Do Hybrid PBX or PABX Telephone Systems Cost?
The costs will vary depending on the specific system and features required. Get in touch with us for a free consultation to determine the best solution for your needs.